ABOUT DELL TECHNOLOGIES
Dell Technologies is a unique family of businesses that provides the essential infrastructure for organizations to build their digital future, transform IT and protect their most important asset, information. The company services customers of all sizes across 180 countries – ranging from 98% of the Fortune 500 to individual consumers – with the industry's most comprehensive and innovative portfolio from the edge to the core to the cloud.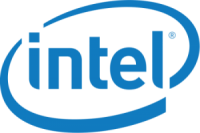 INTEL MAKES POSSIBLE THE MOST AMAZING EXPERIENCES OF THE FUTURE
You may know us for our processors. But we do so much more.  Intel invents at the very boundaries of technology to make amazing experiences possible today and in the future for all sectors of business, and for every person on Earth.  From powering the latest devices and the cloud you depend on, to driving policy, diversity, sustainability and education, we create value for our stockholders, customers and society.

An engineering firm committed to the economic and technical performance of your projects
CAP INGELEC has the capacity, the credibility, the independence and the expertise to fully commit. It has the ambition and is organized to succeed. As an engineering firm offering global solutions it can guarantee results thanks to the talents of its teams, who engage in a solid partnership with their clients.
Tailored to specific requirements, the commitment of Cap Ingelec can be seen through all the different modes of contractualization.
Our values:
Commitment, Adaptability, Independence, Pursuit of Excellence, Team spirit, Client Culture, Valuing Talents
Our Vision:
We contribute to our clients' eco-efficiency by proposing solutions which optimize their investment and operational expenditure, and which reduce their environmental impact.

OpenStorage France is specialized in the commercialization of all magnetic tape cartridges : the STORAGETEK family T10000 T1 and T2 and the IBM 3592 family JA , JB, JC and JD.
Those cartridges can be supplied with barcode labels and also with ASCII or EBCDIC initialization. Regarding LTO cartridges 1,2,3,4,5,6 and 7, we propose the following brands : STORAGETEK, IBM , HP, QUANTUM , FUJI , SONY …
All LTO cartridges can be delivered prelabeled.
We also offer all services around the tape cartridge as : labeling , initialization , data recovery , confidential destruction of old cartridges and data migration.
Our strengths : our flexibility, high quality products, our services, our speed and the professionalism of our team.
Contact person : Mr Claude Neukermans (c.neukermans@openstorage.fr / +33 6 07 31 33 22)